PKK/PYD Removes Syrian Regime Flags From Afrin

Syrian opposition has accused terrorist PKK/PYD of collaborating with Syrian regime forces
The PYD terrorist group, the Syrian offshoot of the PKK, has removed Syrian regime flags which flew alongside Russian flags in the northern city of Afrin, local sources told Anadolu Agency on Thursday
The sources, who asked not to be named due to security concerns, added that only one Russian flag remains flying in the city, located in the Aleppo province.
Turkey has consistently demanded that the city of Afrin be cleared of the terrorist PKK/PYD, which has held the city for years.
Some Syrian opposition figures accuse the PKK/PYD of collaborating with the regime, especially after it recently withdrew from some areas of the countryside in northern Aleppo in favor of regime forces.
The PKK/PYD is in control of Al-Hasakah in the east, northern Raqqah, Manbij, the east of Aleppo, Afrin, and the Tal Rifaat districts.
The PKK/PYD and the Assad regime together control nine oil fields in the Al-Hasakah province, three of which are currently active and six are inactive, according to local sources. The PKK, listed as a terrorist organization by
Turkey, the U.S., and the EU, has waged a terror campaign against Turkey for more than 30 years, during which more than 40,000 people have been killed. It is also involved in illicit drug production, manufacturing, and trafficking.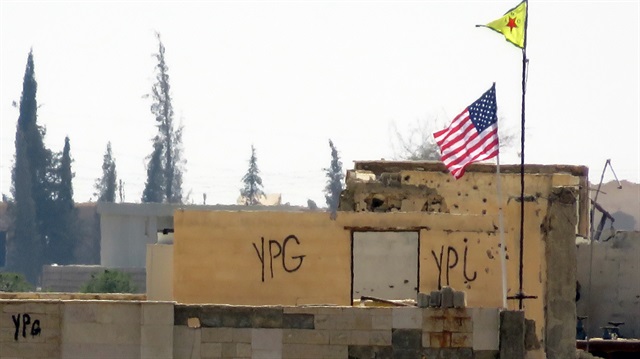 back to top