Turkish-American Teen Starts Initiative to Feed Homeless in Southern California Featured

Kenan Pala, a 13-year-old Turkish-American middle schooler living in San Diego, California, launched an initiative to provide food and clothing to homeless people after he noticed many people with unmet basic needs in his city of 1.5 million.
One day at the beach, he saw a crowd gathered around a sick baby seal, trying to help it back to the ocean. On his way home, Pala noticed people walking by a homeless man, ignoring his pleas for help.
"I sat in the car thinking about why a sick baby seal was surrounded by concerned citizens while a hungry homeless man was receiving no help," he said in an interview with The Prudential Spirit of Community.
Not long after, Pala started his own "Kids4Community" fundraising program with the help of his family and a few friends, with the goal of encouraging children to get involved in their community.
Pala's first feat was leading his fellow students to collect nearly 4,000 boxes of cereal to create the world's largest cardboard-box mosaic on the school's gymnasium floor, setting an official Guinness World's Record.
The cereal collection was then donated to San Diego's Interfaith Community Shelter.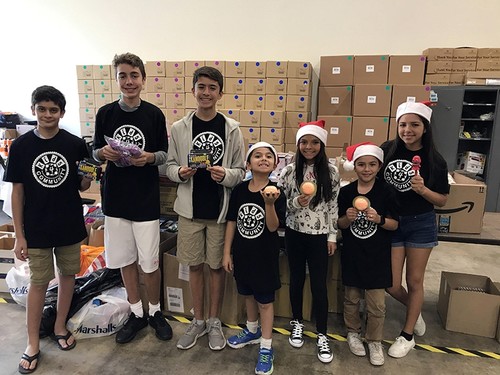 Kids4Community has now provided over $5,000 in monetary donations to homeless shelters in San Diego, funding more than 2,000 meals served to homeless individuals at local soup kitchens.
"Kenan is doing important and useful work for the homeless in our city with the organization established by the young students under his leadership," said Kristin Gaspar, a member of the San Diego County Board of Supervisors.
"Kenan has done works at his young age that are exemplary for all of us. We are proud to be living in the same city as Kenan."
Pala's work has been praised not only by his school, who named Jan. 23 as "Kenan Pala Day," but also by his local community, with an hourlong feature on CBS-8 TV station.
back to top