Trump: 'Absolute Right' To Share Intel With Russians

'As President I wanted to share with Russia facts pertaining to terrorism and airline flight safety,' says Donald Trump
President Donald Trump on Tuesday defended an apparent decision to share intelligence information with Russia just hours after his surrogates flatly denied the disclosures.
"As President I wanted to share with Russia (at an openly scheduled W.H. meeting) which I have the absolute right to do, facts pertaining to terrorism and airline flight safety," Trump wrote in a series of early morning Twitter posts.
Among the reasons Trump enumerated for his decision were "humanitarian reasons," and an attempt to get Moscow to "greatly step up their fight against ISIS & terrorism," using another name for the Daesh terrorist group.
While Trump is mostly allowed to disclose classified information at his discretion, his Tuesday morning comments stand in stark contrast to efforts made by his top officials to outright deny a recent report that stirred controversy.
"The story that came out tonight as reported is false," National Security Advisor H. R. McMaster told a press briefing Monday night on the White House grounds.
Speaking to reporters at the White House a day later, the Army general said Trump shared "wholly appropriate" information.
"The president wasn't even aware of where this information came from. He wasn't briefed on the source or method of the information either," he added.
According to the Washington Post newspaper, Trump jeopardized a critical source of intelligence on the terror group during a meeting with Russian Foreign Minister Sergey Lavrov and ambassador Sergey Kislyak at the White House.
The Post quoted an anonymous senior U.S. official as calling the intelligence "code-word information" -- referring to one of the highest classification levels used in the American intelligence community.
Trump "revealed more information to the Russian ambassador than we have shared with our own allies," the official said.
The newspaper said the intelligence Trump shared concerned a Daesh threat about how to make laptop bombs that prompted the U.S. and U.K. in March to ban electronic devices in cabins on flights from Muslim-majority countries.
The U.S. president met the senior Russian officials May 10, a day after Trump fired FBI Director James Comey -- a surprise move that sent shockwaves through Washington.
Senior Republican lawmaker John McCain slammed the alleged disclosures as sending the wrong message to U.S. associates. "Reports that this information was provided by a U.S. ally and shared without its knowledge sends a troubling signal to America's allies and partners," he said.
"Regrettably, the time President Trump spent sharing sensitive information with the Russians was time he did not spend focusing on Russia's aggressive behavior," he added.
In another Tuesday morning Tweet, Trump again took aim at what he called "leakers," saying he has been seeking assistance in rooting them out, including from the former FBI director.
"I have been asking Director Comey & others, from the beginning of my administration, to find the LEAKERS in the intelligence community," he wrote.
Trump's apparent corroboration of at least portions of the Post's story shortly followed the Kremlin's denial of the story.
"For us, it is not a topic. It is just more nonsense," spokesman Dmitry Peskov was quoted as saying by Russia's TASS news agency.
The timing of Trump's decision to fire Comey -- amid an ongoing bureau investigation into whether Trump campaign associates colluded with Russia in last year's election -- has prompted many, including from within his own party, to question his rationale.
Trump said he made the decision based on the recommendation of the Justice Department, but also asserted in a televised NBC interview that "regardless of [the] recommendation, I was going to fire Comey". The president said in his dismissal letter that the former FBI director assured him he was not under investigation "on three separate occasions".
Two days after Comey was fired, FBI acting Director Andrew McCabe said the bureau would no longer inform the White House about the probe.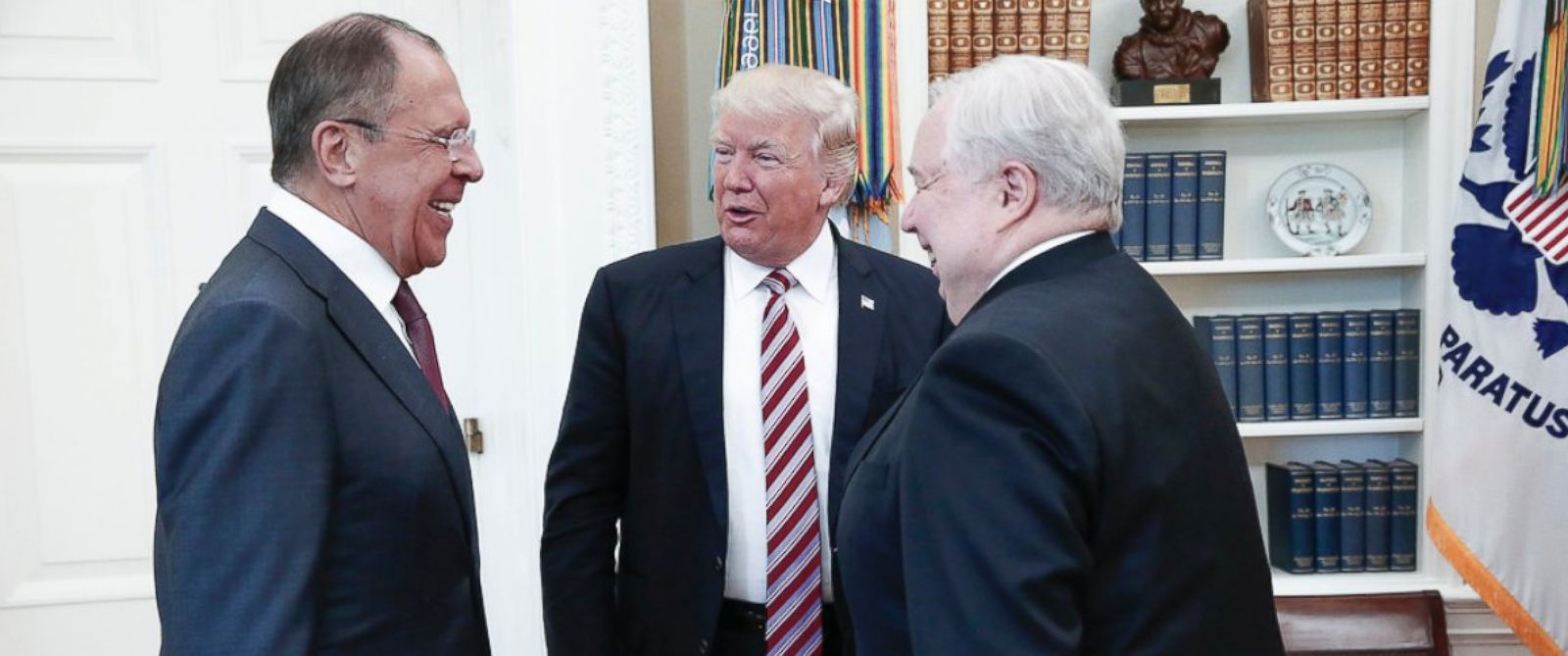 back to top